Hello Fellow Arduino and LabVIEW Enthusiasts!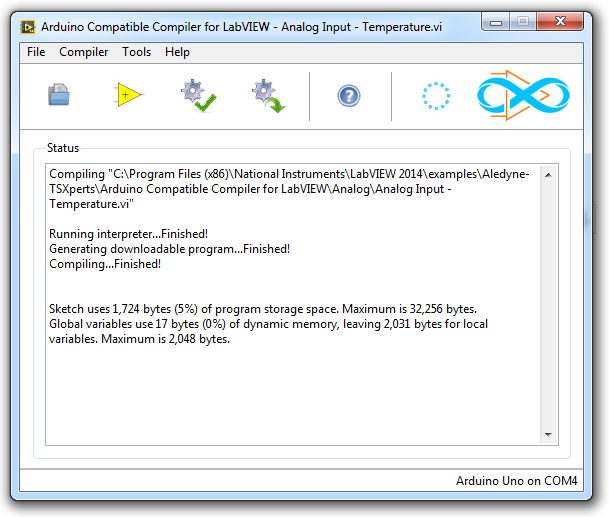 We have accomplished the following this past week:
– Finalized Standard and Home product options for the Arduino Compatible Compiler for LabVIEW  – We will have available a lower cost version for home projects and academic use
– Revamped User Interface
– More additions to user manual and overall documentation
– Implemented more examples: Memory Optimization, Analog I/O, Digital I/O, Interrupts, LCD, Serial, and Tone Generation
– Tested LCD library with multiple LCDs simultaneously 
– Ran all 104 verifications tests on Arduino Uno, Due, Yun, Mega, Nano and Leonardo. All passing!
– Bug fixes as result of testing
– Finalized the product logo
Status: On target for early March release! We are getting very close!
We will continue to send updates out to the community and please, feel free to reach out to us with any questions, comments or concerns you may have.
Also; in case you haven't had a chance to do it yet, please fill out this very short survey letting us know your thoughts on the compiler's features you would like to see included in the first release.
The TSXperts and Aledyne