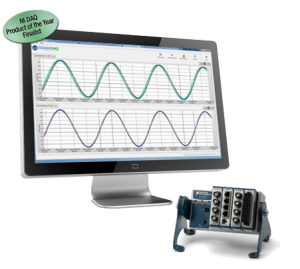 We are proud to announce that SigmaDAQ has been selected as a finalist for the DAQ Product of the year award to be announced at NI Week 2014!  Come to the Aledyne booth in the LabVIEW Tools Network Pavilion during NIWeek 2014 August 4-7 to see a live demonstration.
The 2014 Alliance Partner and LabVIEW Tools Network Awards ceremony will recognize companies and products which create value for customers based on NI technology and graphical system design.
Learn more about SigmaDAQ here.